A Glimpse Into
The Mysterium of the Lady of Avalon
Online Ceremony
Journey with us to Avalon:
17th April 2021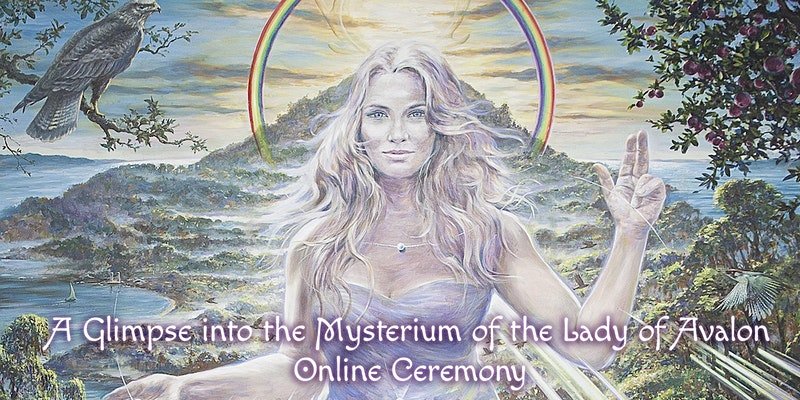 A 3-hour, online ceremonial journey to Avalon, with Kathy Jones, Sally Pullinger, Elsa Field and Priest/esses of Avalon.
"Lady of Avalon, Lady I love you
Nolava, Nolava, Bless me with your love"
Once again we invite you to join us in a special three hour online
Glimpse into the Mysterium of the Lady of Avalon,
A sacred devotional space where we can deepen our connection
To the Lady and to Avalon and give to Her our love and gratitude.
The last time we journeyed into the Mysterium was November 2021, when over 70 people from around the world joined us for this special ceremonial event.
Now, we are again preparing to journey to the sacred Isle of Avalon to enter into the mysteries of the Lady.
We offer you this opportunity to participate in prayers to the Lady of Avalon, songs, chant and inner journeying to Avalon, in the embodied presence of the Lady of Avalon and the Oracle of Avalon.
With journey music by Jerome Zoran, Sally Pullinger & Elsa Field.
For all who would like to join us here in Glastonbury/Avalon via Zoom.
Please arrive on time in the Zoom waiting room, ready to begin at 5.00pm.
Bring an open heart, your love, and refreshments for the journey.