Celebrating Beltane with the Goddess Temple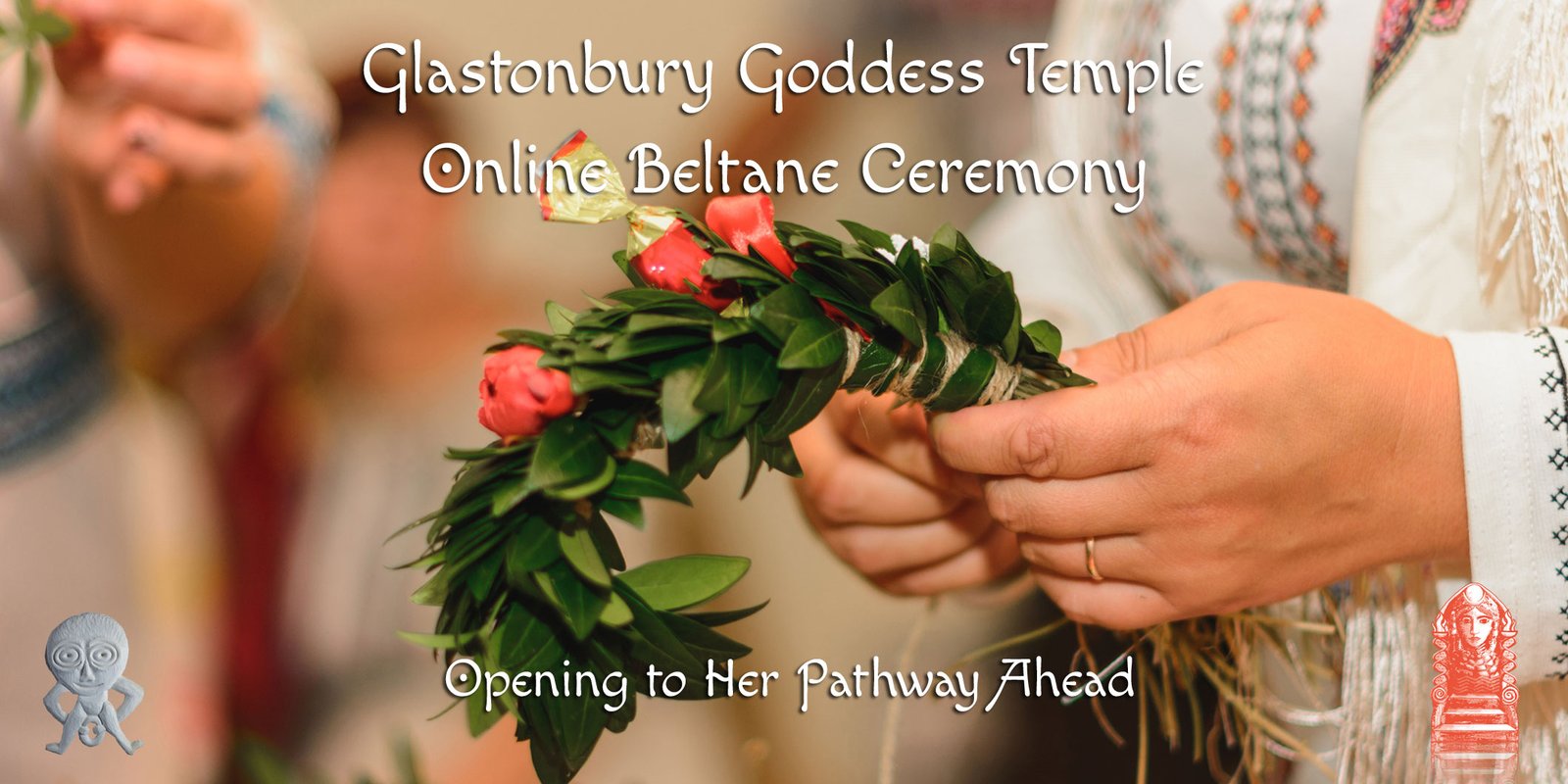 Join us for our next online seasonal ceremony, on Sunday 1 May.
The in-person ceremony will take place on Saturday 30 April in the Goddess Hall garden from 7.30pm.
We will be celebrating Sheela-na-Gig and Goddesses of Love and Sexuality in both ceremonies.
"Imbolc 2022 marks the 20th anniversary of the first Temple Ceremony which took place in the Goddess Temple in the Courtyard of the Glastonbury Experience. We have decided to mark this wonderful 20 years of bringing Goddess alive in Her world again by holding a year-long celebration, bringing renewed ceremonies, gatherings, Goddess events, art exhibitions, music, poetry, story-telling and dance."
– Kathy Jones
We honour the ancient Goddess of Love, self love, passion and courage.
Come and celebrate Beltane with us in this evening of fire ritual, song and sacred ceremony, in our online Temple space.
This ceremony will be hosted by Priestesses and Priests of Avalon both streaming live from the sacred land, Glastonbury, the Isle of Avalon, and from their homes around the world.
The ceremony will be online via Zoom – a link will be sent out to participants upon registration.
We are asking for a donation of £5 for this ceremony, which will help us to cover the administrative costs of keeping our Temple activities going. We recognise that many are financially struggling at this time, and want to make sure the ceremony is as accessible as it can be for people, hence we have kept the cost as low as possible.
Register for your spot for the ceremony here!
To read more about the traditions of the Goddess Temple and the Wheel of the Year we follow, click here.
Interested to dive more into the seasonal practices of the Goddess Temple? Then find out more about our Virtual Goddess Temple membership scheme, or explore our online and in-person courses with Goddess!
We have a range of beautiful opportunities, to deepen your relationship to Goddess and Avalon, held within a supportive online community. Created for you, for wherever you are on your spiritual journey, with love from Avalon.