Goddess Temple Teachings
Online Equinox Symposium
20th-23rd September 2021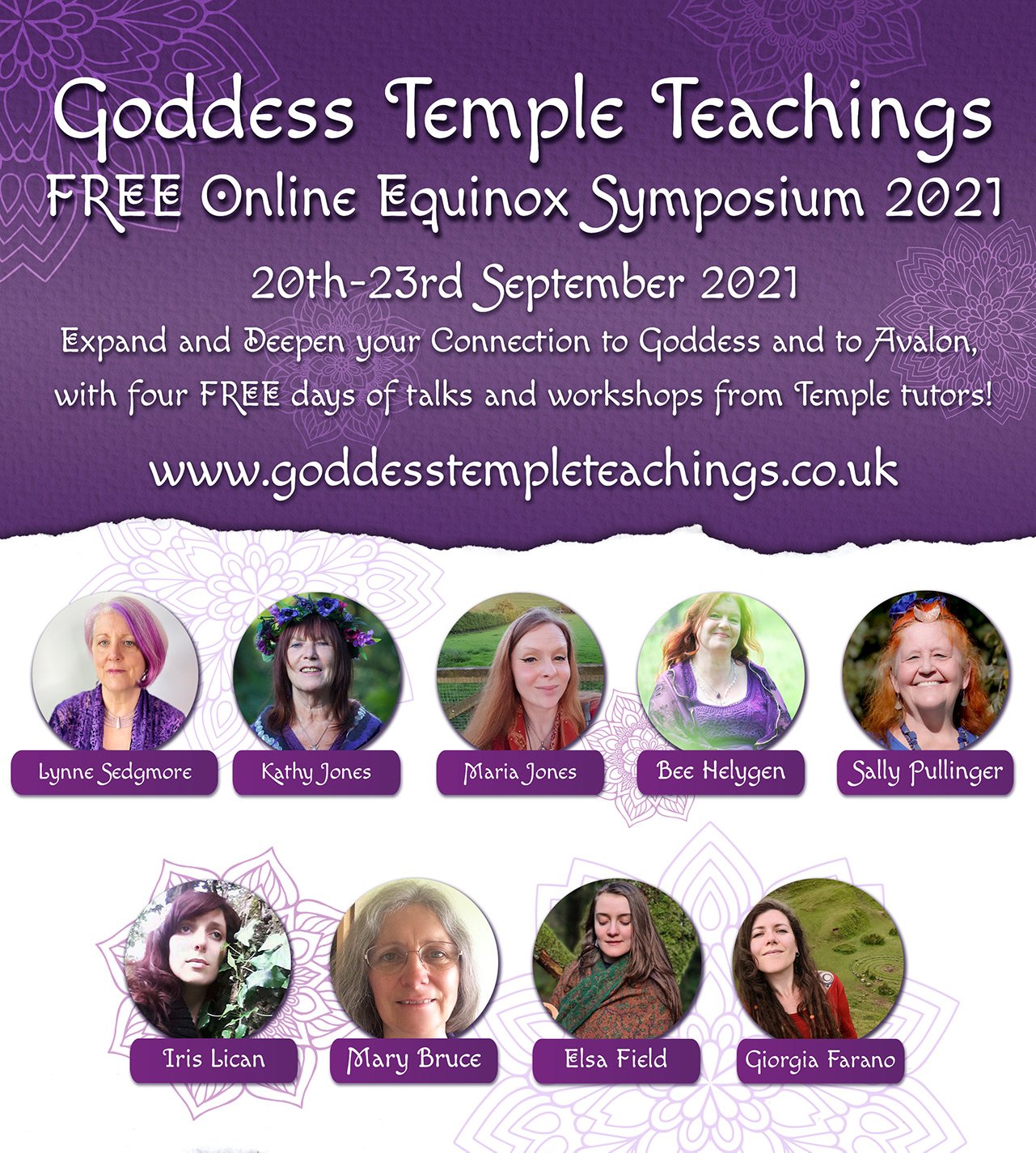 Have you always wanted to learn more about the teachings of Glastonbury Goddess Temple?
Do you feel a strong pull to Avalon?
Do you want to develop your innate spiritual gifts in loving community? 
Then join us for our online Equinox Symposium, hosted by tutors and Priestesses from Glastonbury Goddess Temple!
Enter your email below and you will receive all the information about how to join the live talks and classses.
If you don't receive an email from us, please check your spam folder!