Goddess Luminary Experience
Over a series of four interactive workshops, explore the embodiment of your own power, leadership and Sovereignty with Dr Lynne Sedgmore.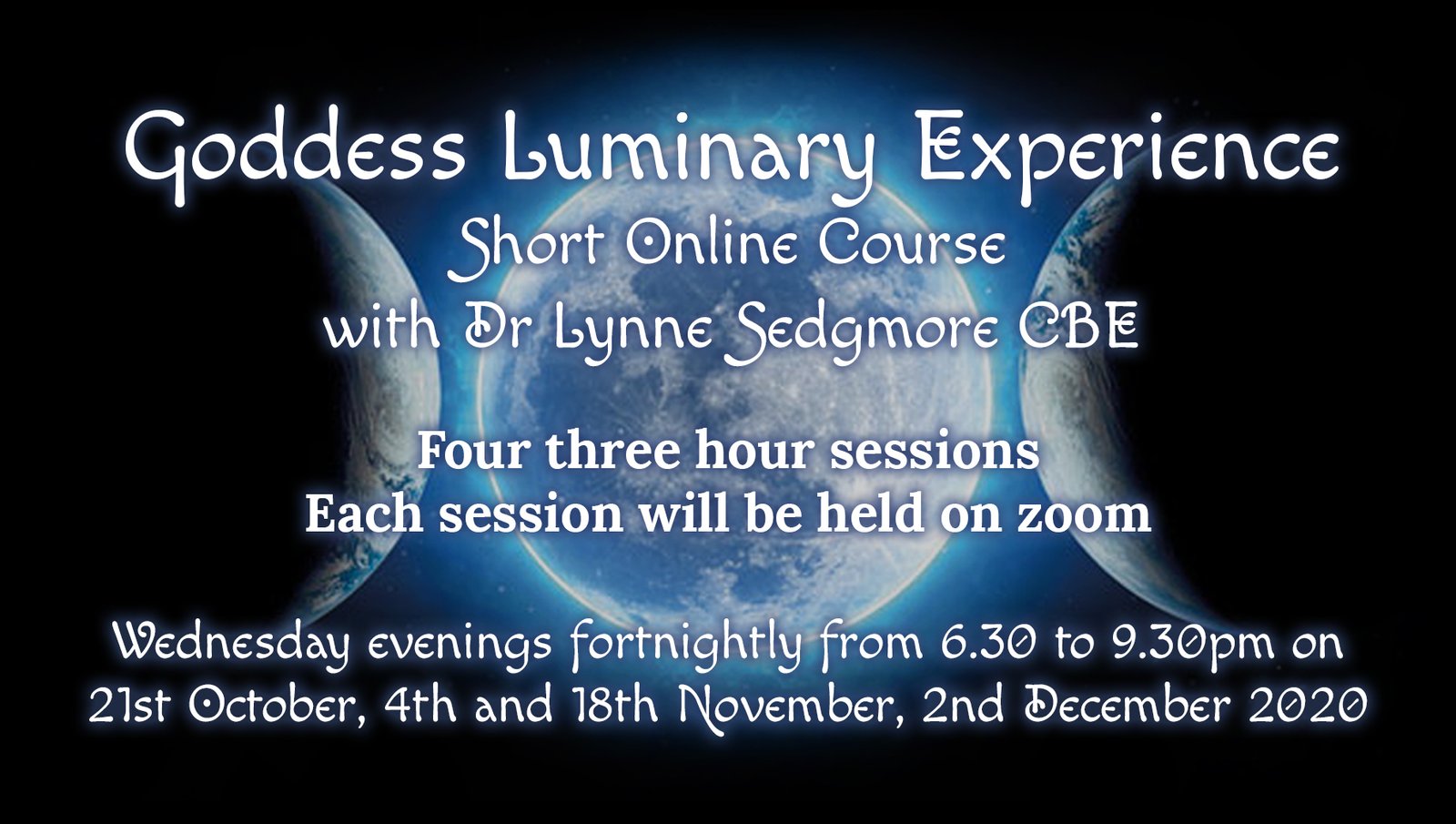 (link takes you to Eventbrite)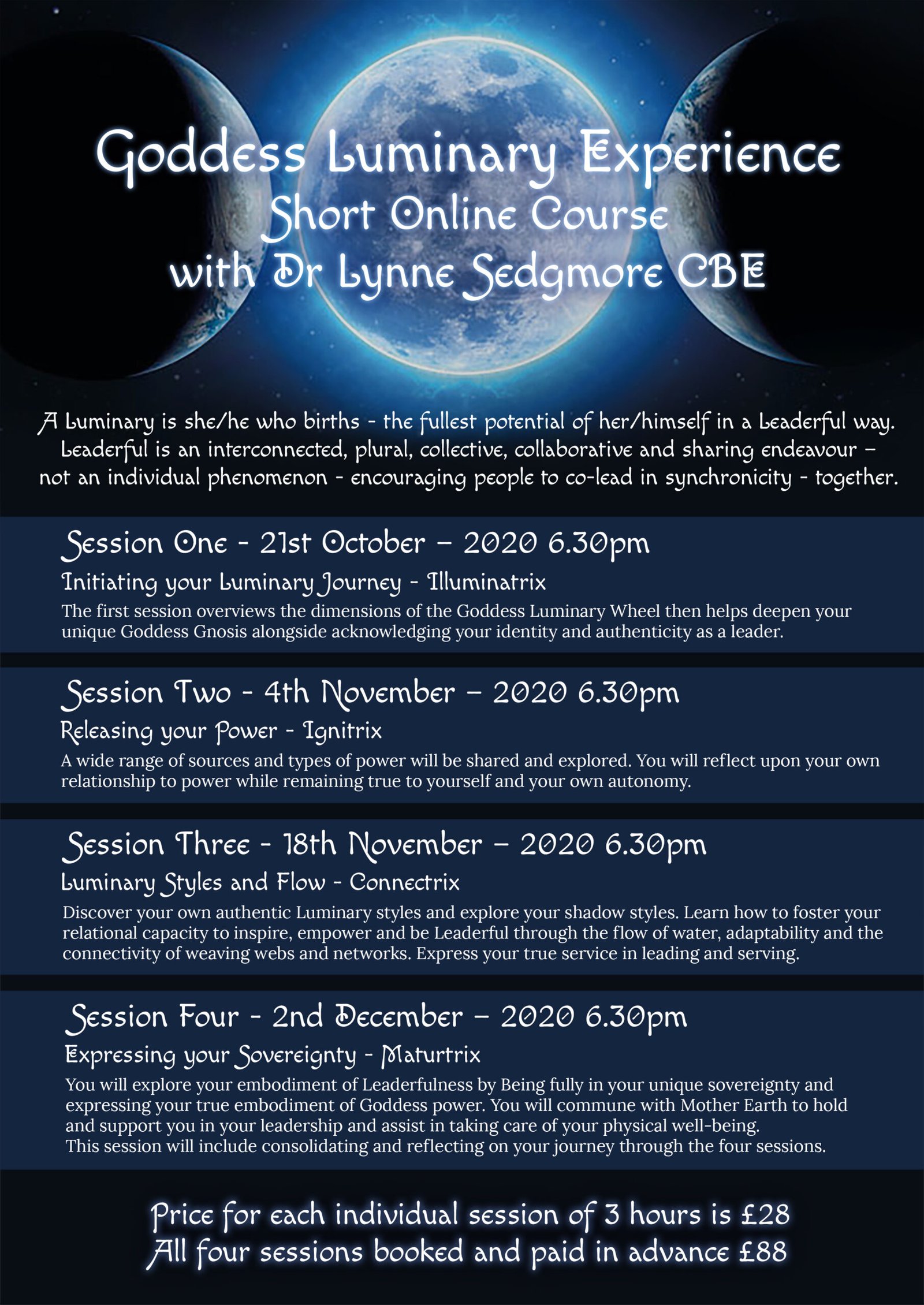 Are you curious about how you might lead collectively and consciously from your own deepest values and Goddess Gnosis?
Are you ready to explore the embodiment of your own power and Sovereignty?
You may be looking for a supportive space to explore your current role as Priestess/Priest or in your spiritual community
You may be stepping into formal or informal positions of leadership in community, movements or organisations.
You may want to be more present and self-aware in relationships or in your daily life.
The Luminary Call
A Luminary is she/he who births – the fullest potential of her/himself in a Leaderful way.
Leaderful is an interconnected, plural, collective, collaborative and sharing endeavour – not an individual phenomenon – encouraging people to co-lead in synchronicity – together.
You can join for one, several or all four of the presentations.
Register now through the link below!
Presentations are online, using Zoom – participants will be sent the link for each journey following registration.