Goddess Temple News: Lammas 2021 Edition now out!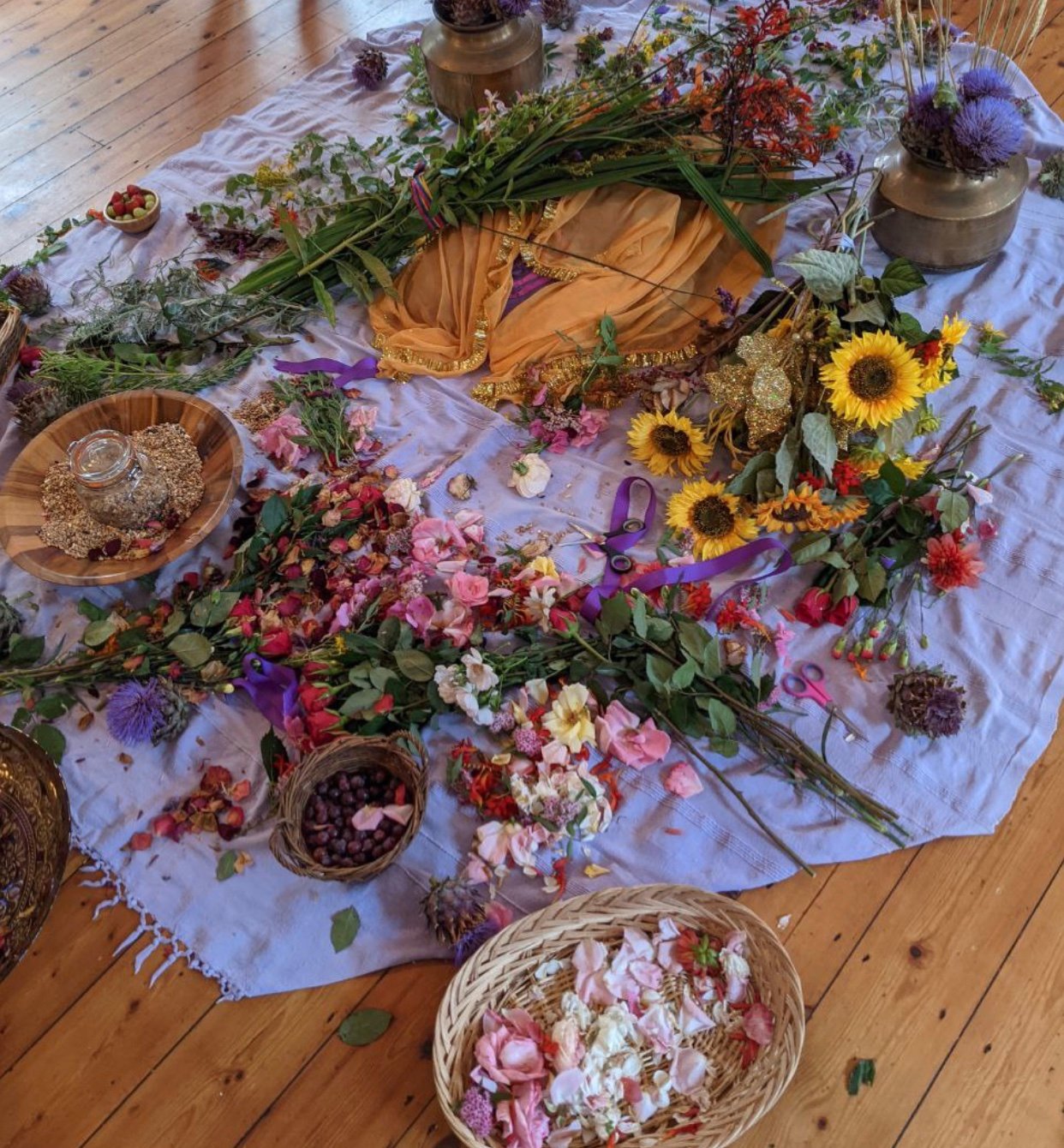 Goddess Temple News is lovingly created four times a year, at Imbolc, Beltane, Samhain and Lammas. Goddess Temple News is edited by Elsa Field and Giorgia Farano with contributions from other Temple Priestesses and Priests.
In this season's edition of Goddess Temple News, we have some beautiful writings on the Goddess in Her Mother aspect from Susie Quatermass, on sovereignty by Lynne Sedgmore, and on the Mother's time of ripening from Kristina Turner and Kate Fletcher. We have several new Goddess Temple trainings beginning over autumn 2021 and spring 2022, including the Death Priestess of Avalon training with Bee Helygen. You can read more about the sacred and ancient death rites of the Priestess in Bee's article inside. Temple founder Kathy Jones also tells us more about her two brand new Goddess books, coming out this year. If you are interested in the movements of the stars over the coming months, Maria Jones, Priestess astrologist, gives us an insider view into what's to come in her Lammas to Samhain astrology reading.
We hope you enjoy the rich pickings of this season's Goddess Temple News. As always, we value your comments and feedback at info@goddesstemple.co.uk.
With Lammas blessings from
The Goddess Temple Team