Samhain is here on the Isle of Avalon. The time of year when we reflect on all that has passed over the year, and let go of old beliefs and practices that no longer serve us. This is the time when the veil between the worlds is at its thinnest, and we can connect to Ceridwen, Dark Mother, Goddess of Transformation, Death and Rebirth.
Here in the Glastonbury Goddess Temple we have many offerings over the Samhain period, from Temple Priestesses and Priests, therapists and healers. 
Samhain Highlights include:
Walk the Death Road, a meditative Samhain practice to remember our Beloved Dead. Drop-in between 11am-2pm, Goddess Hall, by donation.
Samhain Goddess Temple Fire Ceremony, Thursday 31st October 2019. Meet at 4 pm at the top of Windmill Hill (by the McColl's shop) to walk to the ceremony site. By donation.
The Oracle of the Lady of Avalon, Friday 1st November 2019. Bring your deeper life questions, with time for elemental preparations and reflection. See the main Oracle page here for more information.
Plus many more ceremonies, workshops & events!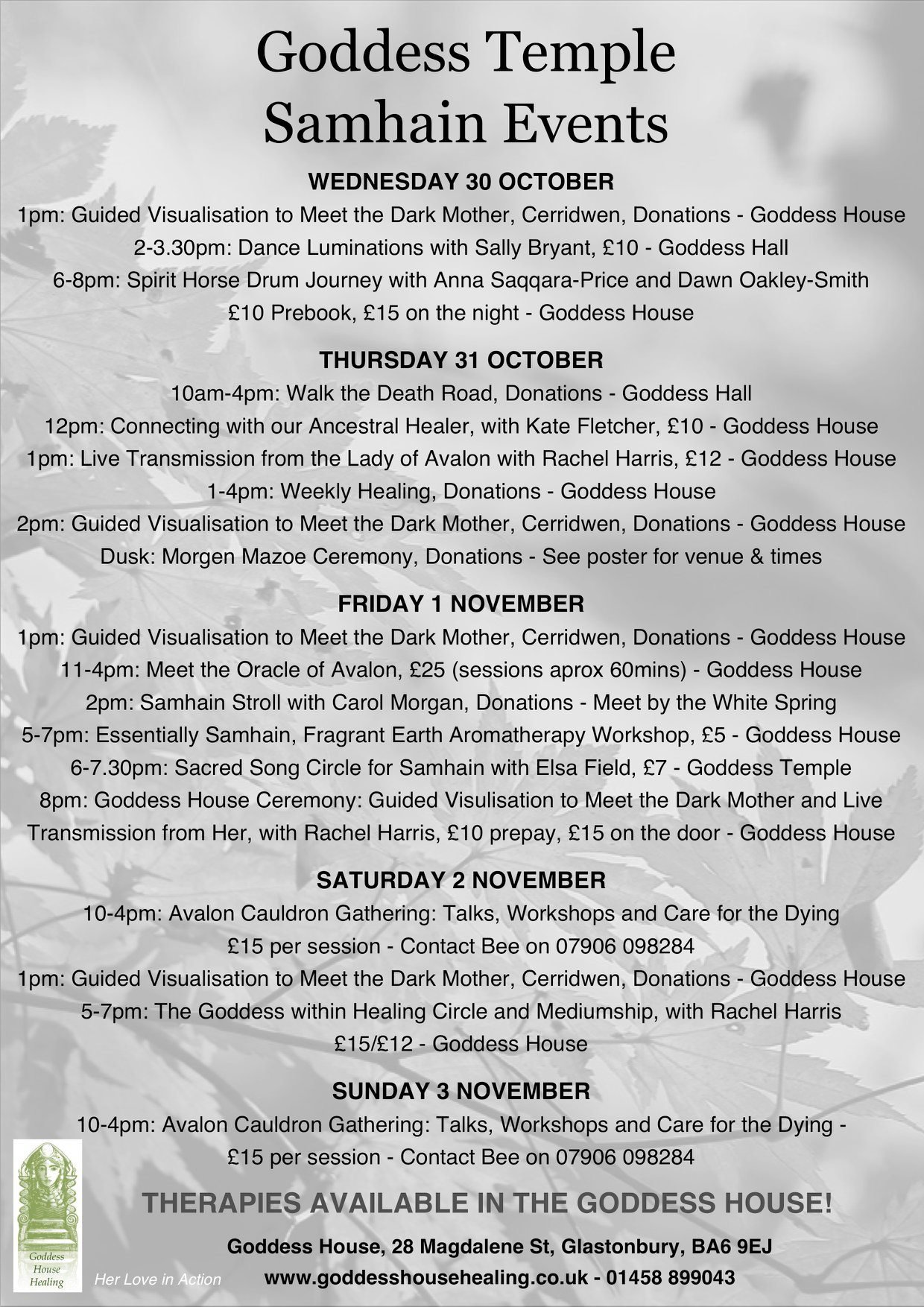 The Glastonbury Goddess Temple dressed for Samhain 2019