Inner Journeys to the Heart of Goddess
A series of four inner guided journeys, with Kathy Jones
(link takes you to Eventbrite)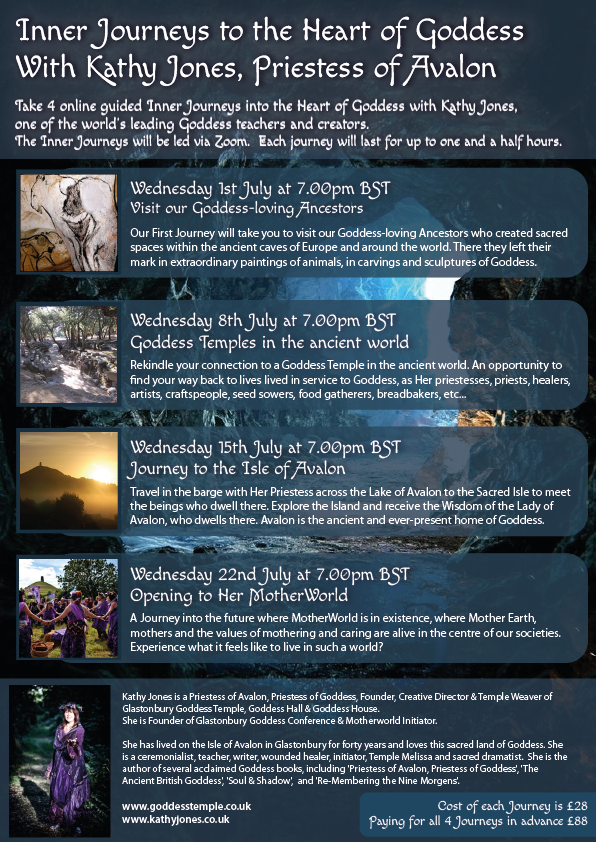 Take 4 online guided Inner Journeys into the Heart of Goddess with Kathy Jones, one of the world's leading Goddess teachers and creators.
Taking place weekly over a series of four sessions:
Wednesday 1st July 2020
Wednesday 8th July 2020
Wednesday 15th July 2020
Wednesday 22nd July 2020
7-8.30 pm BST (GMT+1)
You can join for one, several or all four of the journeys.
Register now through the link below!
Presentations are online, using Zoom – participants will be sent the link for each journey following registration.
The journeys have all been inspired by Kathy's four presentations "From Ancient Roots to the Present Day", which first aired in May-June 2020 and can now also be purchased online and taken in their own rite.