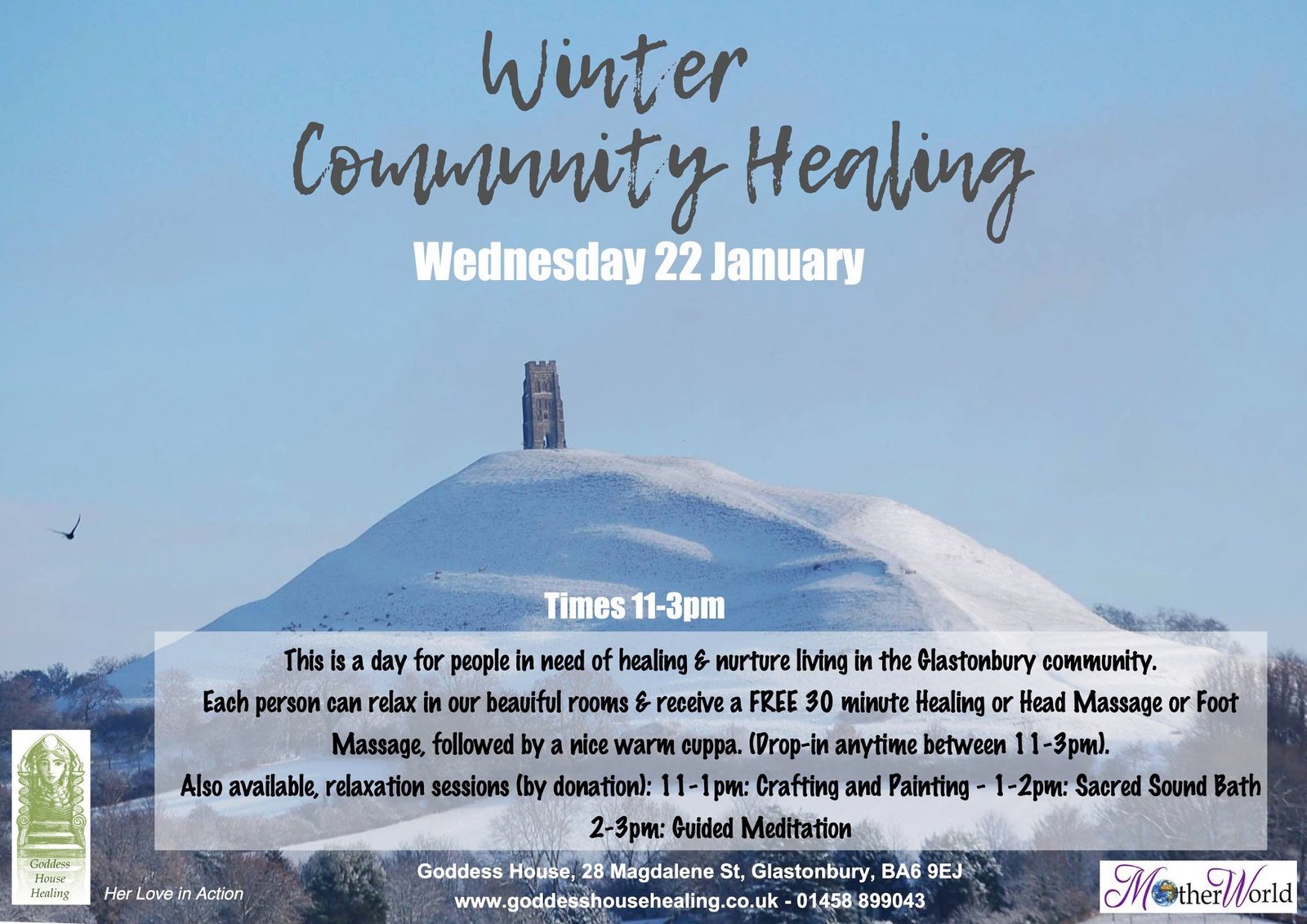 On Wednesday 22nd January 2020, therapists and healers will be offering another Community Healing Day at Glastonbury Goddess House!
Time: 11 am-3 pm
A day of relaxation and nurture for people who suffer with long term health conditions living in the Glastonbury area.
Relax in our beautiful rooms, and receive a complimentary 30 Minutes of Healing, Head Massage or Foot Massage
Free teas and coffees available
Also available, relaxation sessions by donation: 11 am – 1 pm (Crafting and Painting); 1 – 2 pm (Sacred Sound Bath)
This is a FREE day open to people who suffer with any kind of longterm health condition. For example, MS, ME, Parkinsons, Fibromialga, Cancer/Recovering from, Anxiety, Depression, Mental Health Problems, Long term injuries. Contact reception at Goddess House to book your slot.