Temple Culture: Arts and Music
In Glastonbury we are blessed with a vibrant community of artists, makers, writers, poets and musicians who create wonderful offerings for Goddess. Within the Goddess Temple, each individual is encouraged to bring their creative gifts into the world. 
Goddess Artists in the Temple
 Within the Temple community we have many artists, crafters and makers who have and are developing Goddess artwork for our beautiful spaces, as well as ceremonial clothing and objects for seasonal ceremonies and events such as the Oracle and Mysterium of Avalon. Many of these artists have or are currently journeying with the Priestess trainings offered by the Temple, and are inspired to create artwork for Goddess. We have a dedicated space within Goddess House, the arts and crafts room, that is for this purpose. We are very grateful to all of these artists for bringing their gifts.
You can see more photos of the artwork in our sacred spaces in the Goddess House and Goddess Hall on the Goddess Temple Room Hire website. Many of these artists also have their work for sale in Goddess Temple Gifts.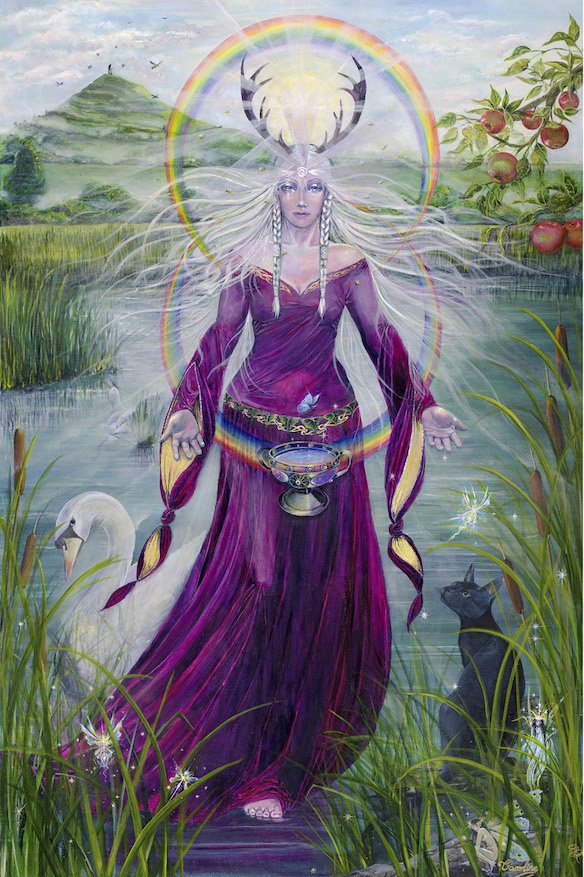 Painting of the Lady of Avalon by Caroline Lir
Lady of Avalon painting by Tiana, above the air altar in Goddess Hall
The outside mural on the Goddess Hall by Jonathan Minshull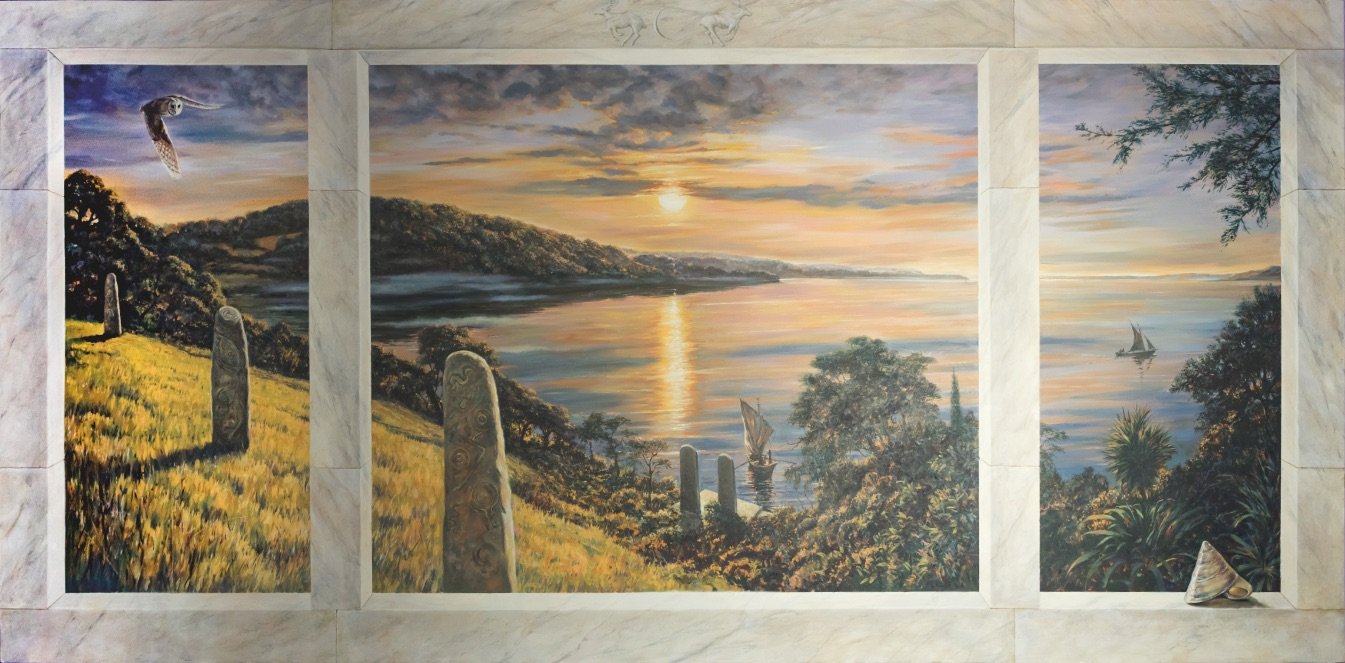 Avalon landscape triptych in the Goddess Temple, by Jonathan Minshull 
Over the years many Goddess writers have produced beautiful creative projects about Goddess. Kathy Jones, creative director of the Goddess Temple, has written many books about Goddess and Avalon. Lynne Sedgemore, Priestess Poetess, has produced two books of Goddess poems that are currently for sale in the Temple.
Goddess Musicians & Temple Sounders
Within the Temple, a group of Priestesses form Temple Sounders, who are sacred sounders for ceremonial events and who hold regular sound baths, singing workshops and sound journeys in the Goddess Temple. You can keep up to date with future events via the Goddess Temple Events calendar.
Within the Glastonbury community we also have a fantastic group of musicians who create beautiful Goddess songs and chants for our ceremonies and for events such as the Mysterium of Avalon. Many of these musicians have their music for sale in the Goddess Temple Gift Shop.
Dawn Kinsella and Elsa Field are Temple Priestesses and sounders holding regular events in the Goddess Temple and House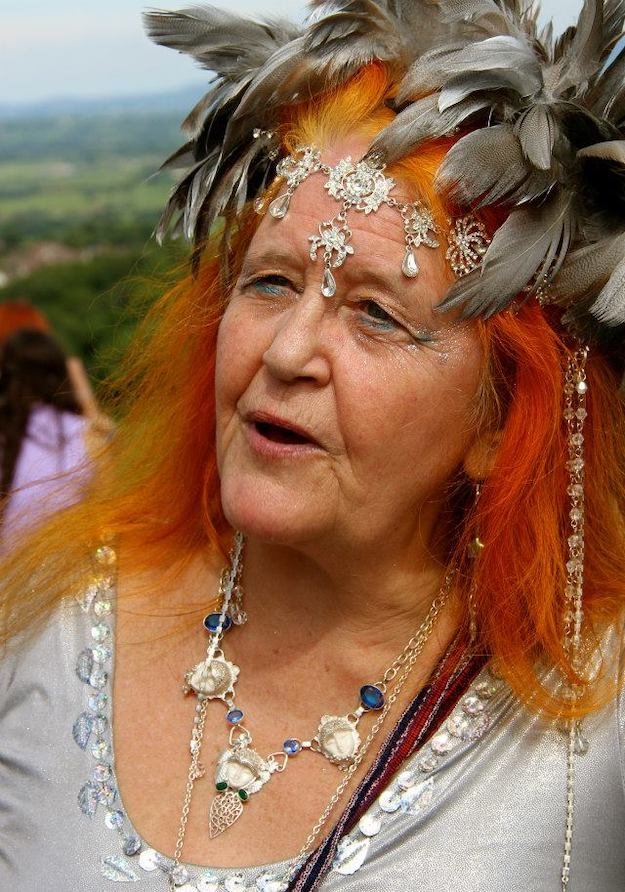 Priestess of Avalon Sally Pullinger has been creating ceremonial music for the Goddess Temple and Goddess Conference for over 20 years