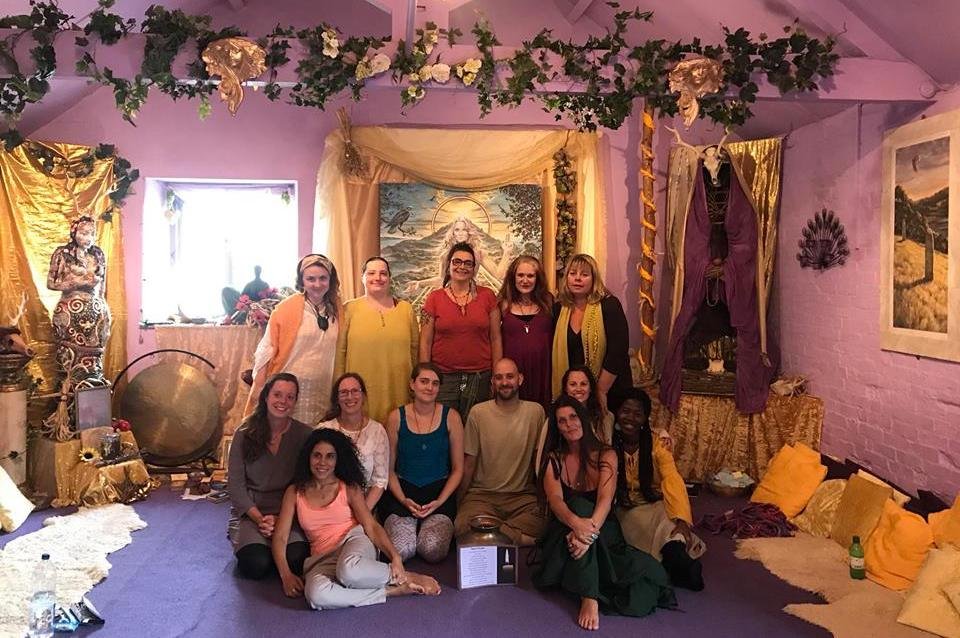 The Goddess Temple is open 365 days of the year from 12 noon to 4pm and it is attended by volunteer Temple Melissas who generously give their time to keep the space open and looking beautiful. Melissa is a Greek word meaning worker bee that attends the Queen Bee. We have Melissas of all genders, we welcome all who are called to serve Goddess in this way.
If you would like to become a Temple Melissa and can offer two or more hours of your time regularly to care for a beautiful space, click on the button below to contact Anna-Saqqara Price, our Melissa Mother.
 Becoming a Melissa will require some training which takes place in the Temple and lasts about an hour. You may offer 2 or 4 hours a week or month. If you live a distance away from Glastonbury we can arrange for you to Melissa while you are visiting Glastonbury. You may have to receive updated training if the time between visits is more than 3 months apart.