Our Temple is devoted to bringing Goddess alive in the world.
As a modern day Goddess-loving organisation and community based in Glastonbury, Somerset, we are dedicated to the development of a spirituality tradition rooted in the empowerment of women and men. We have been a registered place of worship since 2003.
The Goddess Temple is open
The Goddess Temple is open every day between 12-4 pm. The Temple is located just off Glastonbury High Street. Find out more about visiting the Temple here!
Goddess Temple Madron Membership Scheme
Connect to Goddess and Avalon, wherever you are in the world!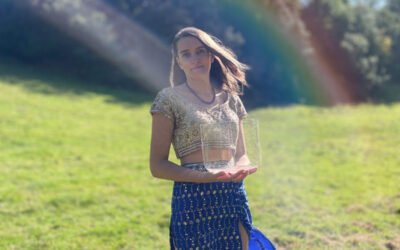 with Elsa Field, Priestess of Avalon & Soul Singer for Goddess
In-Person Training
22 – 24 April 2022
Goddess Hall, Glastonbury
Deep within you, a song is stirring.
The Voice of the Goddess within you, desiring to be heard.
Are you listening?
read more
Offerings from the Temple